London Terrorist Bombing: 45 dead, people still trapped in undergroung tunnels
By Aleksander Boyd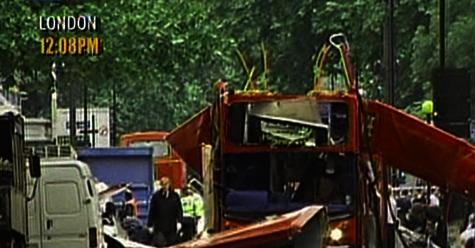 London 07.07.05 | Update 14.32: London's Radio News station LBC just reported that the death toll has risen to 45 and as many as 1.000 are injured. Many people are still trapped inside some underground tunnels and rescue operations continue in earnest. There's consensus about the bombing being a systematic terrorist attack and a group related to Al Qaeda "The Secret Organization of al-Qaida in Europe" has allegedly claimed responsibility for it.
I just came back from picking up my daughter at school in central London. Lots of people walking, lots of tourists looking stranded and frightened and police everywhere. Londoners seem to be going about their business with total normality. However the areas were the explosions took place have been completely secured by the police and only emergency members and the police are allowed anywhere near those areas.
Police spokesmen believe that the number of fatalities may rise in the coming hours, considering the precarious situation in some tunnels.
send this article to a friend >>